Golden Fried Since 1965
Hal Guthrie grew up in Jasper, Alabama and graduated from Auburn University. In 1965 Hal opened a drive-in restaurant in Haleyville, Alabama.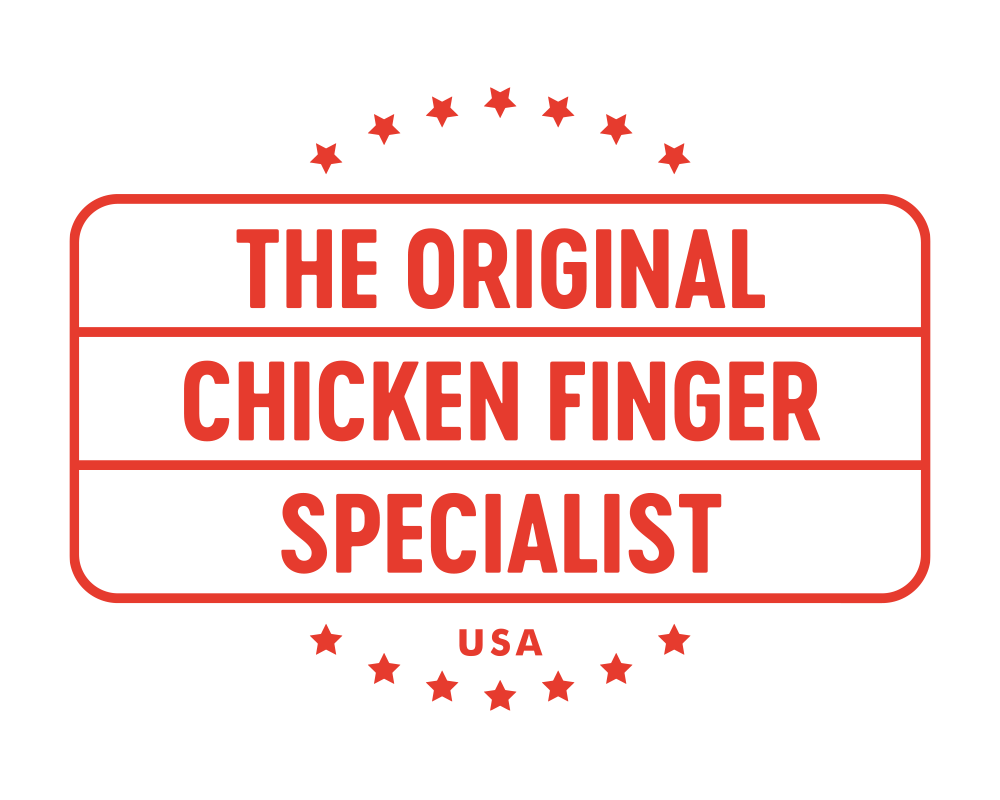 Golden Opportunity
Hal came into his restaurant in 1978 and announced to his wife, Melissa, and four children that they were going to begin serving chicken fingers. At this time, he knew it would be necessary to have the best sauce available to accompany his unique breading blend.
The Story of the World Famous Sauce
Hal realized that he had to have a delicious dipping sauce when he decided to add chicken fingers to the menu. He went to his younger children Hud, Joe Kelly and Anna Margaret, all of whom happened to be in the restaurant that day. He instructed them to begin a contest to see who could create the best sauce. Hud WON the contest. Little did Hal realize, that this sauce would make RESTAURANT INDUSTRY HISTORY.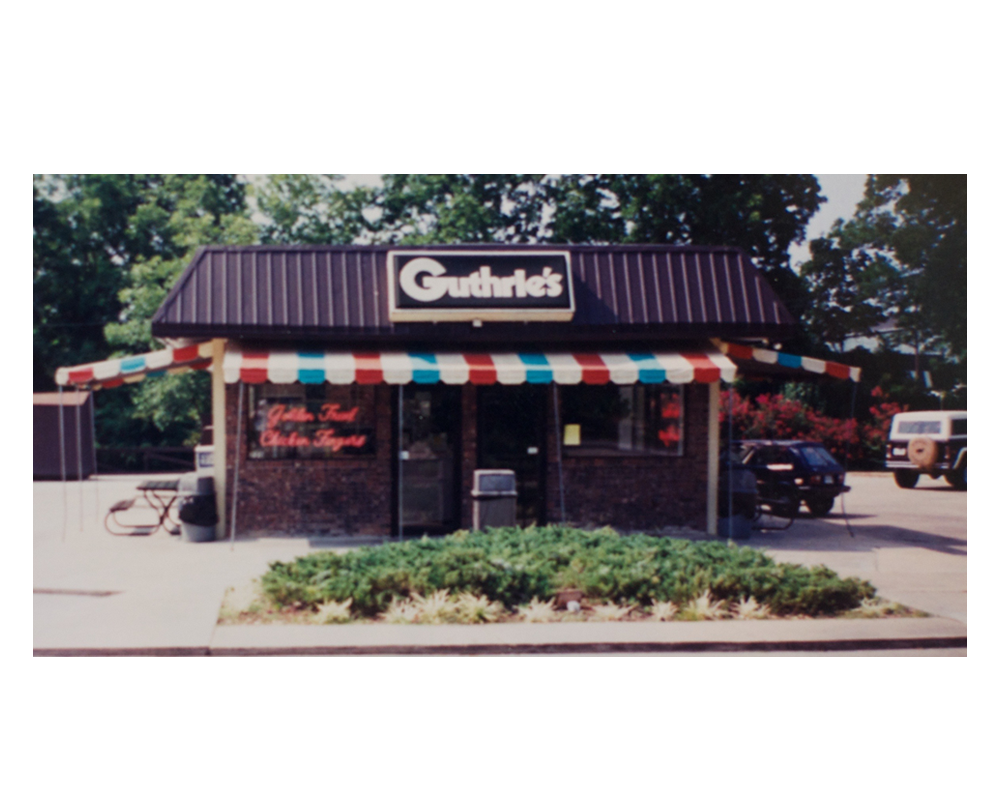 Focus on the Finger
In 1982, Chris Guthrie, Melissa and Hal's oldest son, was a student at Auburn University. He talked Hal into coming to Auburn to help start a Guthrie's restaurant. After renovating an existing building, Chris and Hal realized that some items would have to be eliminated because of the small space of the building. The decision was made to serve hamburgers, steak sandwiches and chicken fingers only. A short time later the hamburgers and steak sandwiches were eliminated from the menu. To the best of our knowledge, this was the first restaurant to serve chicken fingers only.
Guthrie's was the extremely popular GO-TO RESTAURANT for college kids in the 80's. The BRAND began to FLOURISH from there. Chris opened stores in Athens, Georgia, and Tallahassee, Florida; Hal opened in Tuscaloosa, Alabama; Hud and Joe Kelly opened in Birmingham and Auburn, Alabama; Anna Margaret opened in Jasper, Alabama, and a new location in Haleyville, Alabama. EVERYBODY WAS FALLING HARD FOR THE "GUT BOX", THOSE GOLDEN FRIED CHICKEN FINGERS, CRISPY FRIES, BUTTERY TEXAS TOAST, CREAMY COLE SLAW AND, OF COURSE, THE SIGNATURE SAUCE. At this time, Guthrie's was pretty much a SOUTHEASTERN HOUSEHOLD NAME. Students and people of all ages were craving the Guthrie's taste.
55 Years in Business
And now more than half a century later, Guthrie's continues to be a famous institution. We are blessed to have had our family business grow over the past 55 years. We are looking forward to serving multitudes in the years to come. Hal's oldest grandchildren are opening their own Guthrie's restaurants and becoming involved in the Guthrie's business.